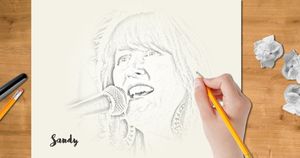 Welcome!
Vocalist and performer Sandy D'Acey brings you a show with songs to sing-a-long with
or dance to, from the 40's up to today.
With some keyboard stylings, a 'band in a box', and Sandy's warm, interactive entertainment style, 
you've got a show that's....
To say Hello! or for more information on Sandy's solo, duo, trio and band shows, 
feel free to complete the email form below or check out the 'Say Hi' tab at the top of the page.

Boomtown Casino, Ft. McMurray, Ab.

Sierra West Ranch, Pincher Creek, Ab. 

Western RV Country, Aldersyde

Forest Lawn 50+ Club  6:30pm

 Deerfoot Inn & Casino 

Easter Seals Fundraiser 

Horton Road Legion  

 BMO Centre
 
  Silver Tip Resort, Canmore, AB
Deerfoot Inn & Casino, Chrome Showroom

Scott Smed Fundraiser, Cottonwood Golf Course
Rainbow Society of Southern Alberta Fundraiser